Get ready for the 'Summer Reading Challenge'
The reading challenge will be launched soon, if you are interested please go to the Swindon Library website for more information.
Click here
KS2 recorded audio books for the KS1/EYFS children and spent the morning sharing these - May 2016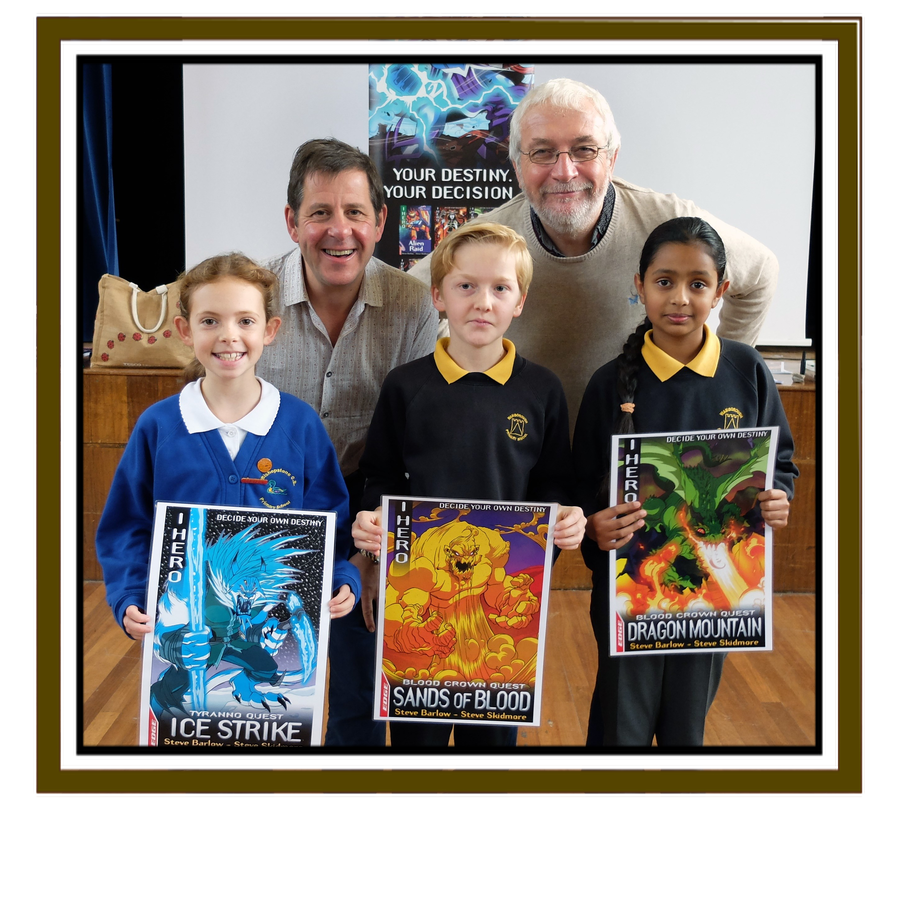 English
A child's ability to communicate is vital to all aspects of their learning
English as a subject cuts across all areas of the curriculum, but we also plan for english-specific learning every day in school, in line with the expectations of The National Curriculum for English.
The aim is for all Bishopstone children to be confident and enthusiastic speakers, readers and writers. We provide a broad range of daily activities for children to practice their speaking listening, reading and writing skills. Included in this provision are opportunities for public-speaking and drama activities as well as reading and writing in different styles and for different purposes.
A home reading scheme is operated from Reception through to Year 6, whereby children bring home books to share with their families each week. Children choose books that have been banded (Oxford Reading Tree) but are supplemented from a variety of additional schemes. As well as fostering reading, this gives the school and parents a regular way of communicating about their child's reading. Children in Rec/Yr1/Yr2 should be reading daily, for 20 minutes to an adult – this can be their reading book or other reading matter from home e.g. comic, recipe, online. They will change their books as they complete them. If you wish your child to change their books more often please discuss this with the teacher. At Bishopstone we promote fluency alongside comprehension. To assist the children with learning to read and write we use 'Letters and Sounds' from Reception.
Handwriting - We have recently adopted the 'Penpals' Scheme of handwriting throughout the school. For more information please go to the webstie - click here and read the school policy.
Parent information document detailing Penpals - click here
In KS2 'Book Guard' ensures your child has their book to take home daily. They change their own book as they need to, using the Junior Librarian system and have access to a wide range of up-to-date and traditional books in the school library.
Junior Librarian - This allows your child access to the library system from home so that they can write book reviews, look at other books available, look at e-books and has many other features that we are introducing to the children currently.
Curriculum Vision - This is a website that the school has membership with. It also allows parents to have a login from home allowing you to access books to read online with your child. Anyone yet to join up it is a great resource, especially when travelling and all we need is your email address that you wish the login to work with.
Teaching groups
Children are split into four classes for English lessons in the morning:
Reception and Year 1 - Miss Pearson

Year 5/6 - Mrs Morris
Spelling Lists that we follow are:
Year 5/6 words
Reading is fun and an adventure . . follow this link to find booklists for children . . . .
Junior Help With Grammar Homework Sites:
We have created our own websites for book reviewing. Please click on the links below, or if you would rather jump to one of our Junior websites at random use this QR code generator:
Education is more than filling a child with facts. It starts with posing questions. - D.T. Max