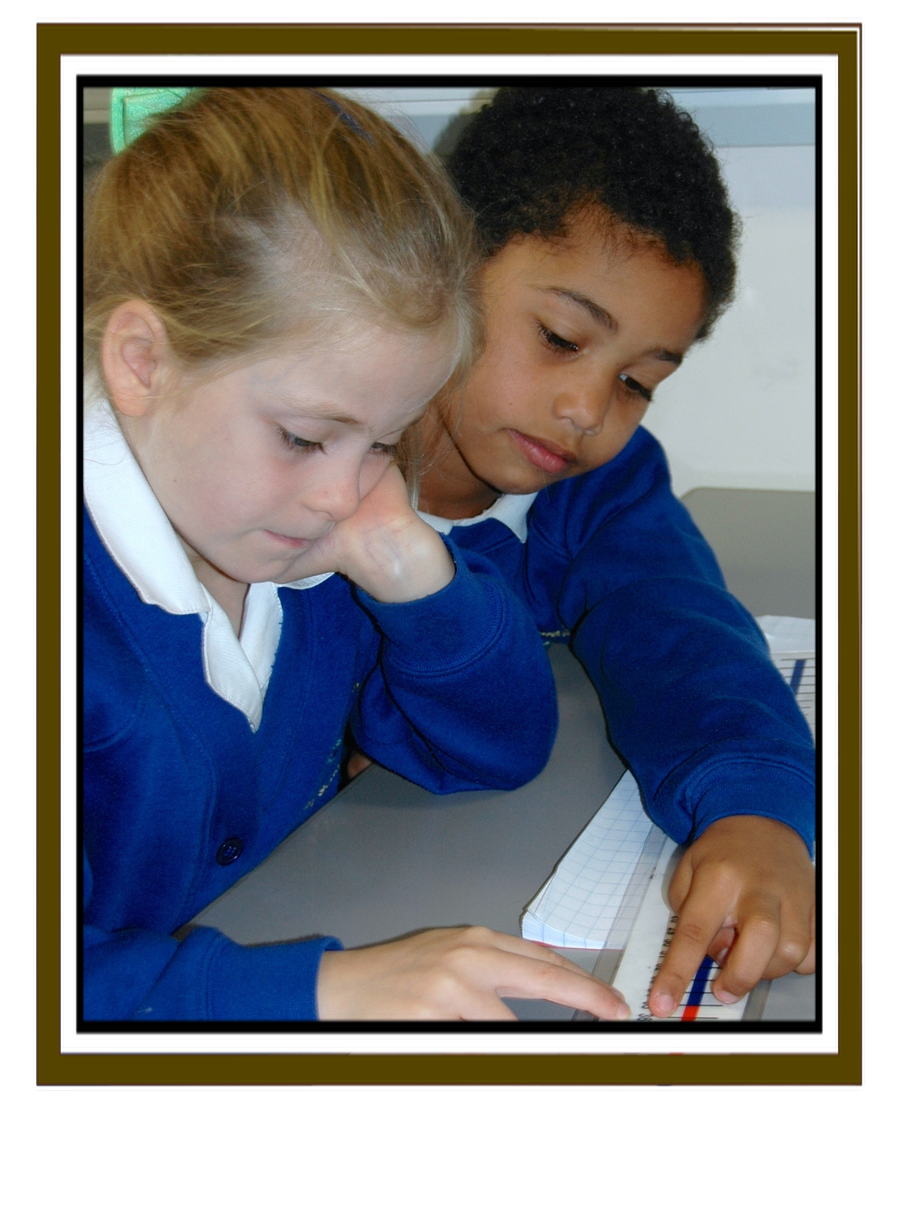 Maths
Mathematics teaching follows the National Primary Framework, along with a range of resource books including 'Abacus'.
Lessons are daily and adjusted to suit children's different ability levels. Computer programs and games help understanding and add to enjoyment and we encourage the continued use of these at home – Mathletics in particular. If your child needs their password renewed or you wish to discuss the current level of your child's Mathletics please speak directly to the teacher who will be happy to help.
Our Maths Subject Leader - Mr Anley, attends termly cluster meetings, led by the maths specialist Liz Hopkins to ensure that we continually are up-to-date with current practice. Liz Hopkins was employed by the school (from June 2016) to deliver maths INSET for staff, embed new ways of teaching and help the school to strive for the highest possible outcomes for every child!
In addition to this last academic year (2016-2017) we took part in a mathematics trial called 'Moneymatics' which was led by the company Nationwide. The project identified a primary lead teacher in school who received training and support over the academic year to embed a greater financial context into relevant areas of their mathematics curriculum. For more information on the Young Enterprise scheme please click here. The impact in school led to an overall improvement in both teacher delivery and on individual child results.
We invite you to visit our new dedicated Maths website.
It is called Maths Tech Fun.
In the Background pages there is a large summary of how we teach maths in Bishopstone Church of England Primary School.
This website also provides examples of our Maths Tech Fun Club activities - this club is a new initiative for introducing parents to some of the fun that can be had in learning maths together - especially through the incorporation of technology
At the Maths Information evenings we cover how we teach maths across the school, see below for the powerpoint presentations:
Maths Information Evening Powerpoint
How they are taught
Children are taught to calculate mentally. Pencil and paper methods of calculation are 
taught (from Year 3) for when it becomes too difficult to work mentally. Children only use calculators on specific occasions, e.g. when solving problems with larger numbers, for investigating patterns. Number skills are used to solve problems and to carry out number investigations.
Times tables facts are practised in class from Year 2 to Year 6 (children are expected to know up to 10 x 10 by the end of Year 4).
Mathematics is related to the environment and everyday life including work with money, measuring, weighing, capacity, time and the relationship of size, shape and dimension.
They practise by using and applying their knowledge and skills in everyday situations and when solving problems.
Children are encouraged to practise counting and to learn times tables facts at home.
Children are split into four classes for maths
Reception and Year 1 - Miss Pearson

Year 2 - Miss Lindsay (September 2016 to December 2016 - trial)

Year 3/4 - Mr Anley

Year 5/6 - Mr Anley
We have recently redeveloped our Maths Calculation Policy. This has been in consultation with other schools and looking at both the National Curriculum and our previous policy. We cover the methods within the new policy, focusing on the strategies that work for the children that are currently in the class. See below for examples.
Tables Challenge (Years 3 &4):
Every student can learn, just not on the same day, or the same way - George Evans