Our Local Community
Bishopstone school is at the heart of its community and welcomes everyone. Local groups hire the village hall through the school, and all our community are invited to our fairs and events. Our children are taught to care for each other and are aware of who lives in our community through activities such as Harvest Food box deliveries to the local elderly.
Parents/Grandparents and Carers
There are many ways in which parents can support the school and the children's learning. Most importantly it is really helpful when you support your child in coming to school on time every day and ready to learn.
You help best when you share your child's learning experiences by talking to them about their day and supporting them with their home learning. Our more able readers are almost always the children that read at home daily with their parents.
We encourage parents to help in school and welcome any support.
This
may be spending time with one class and supporting their learning or hearing different children read. Alternatively if you have specialist skills to offer and would like to work with a group of children, or run a small club please do not hesitate to come into school and discuss this.
If you are interested in volunteering please contact the office in the first instance to express your interest and to discuss your availability
Parents wishing to work regularly in classes or accompany children on visits etc need to have a DBS Clearance.
Our Church Community
The church is an essential part of our school. We have always enjoyed our Vicar (Revd. William O'Connell) coming into the school to take weekly Collective Worship and also to spend time with the children listening to readers, assisting with lessons and leading our Worship Group.
Revd William O'Connell currently joins us in school on a Wednesday morning, working with children in across the two key stages.
The mind is not a vessel to be filled, but a fire to be ignited - Plutarch

We are in the heart of a wonderful community, Bishopstone village and also Hinton Parva, just a few miles down the road. For more information about events around us please click on the following link:
http://bishopstoneandhintonparva.org/
A newsletter is distributed to which the school contributes monthly, keeping the local community up to date on what is happening within the school.
We are very lucky to have Beavers/Cubs and Scouts running at the neighbouring village of Wansborough. If you are interested in your child attending please contact:
1st Wanborough Group Scout Leader
01793 791214
Or click here for informative flyer
Alfresco Childcare -
wrap around care

The nursery is situated in a scenic three acre plot which includes a large roaming garden and a forested area. The children here follow the early years curriculum (EYFS). Alfresco provides exciting childcare experiences, encouraging empathy with and respect for the natural world of animals, plants and bugs as well as other children, teachers and the wider world.
Tel: 01793 790263
enquiries@alfrescochildcare.co.uk
Alfresco Childcare, Bishopstone, Swindon, Wiltshire, SN6 8PW
The Owl in the Tree -
outdoor nursery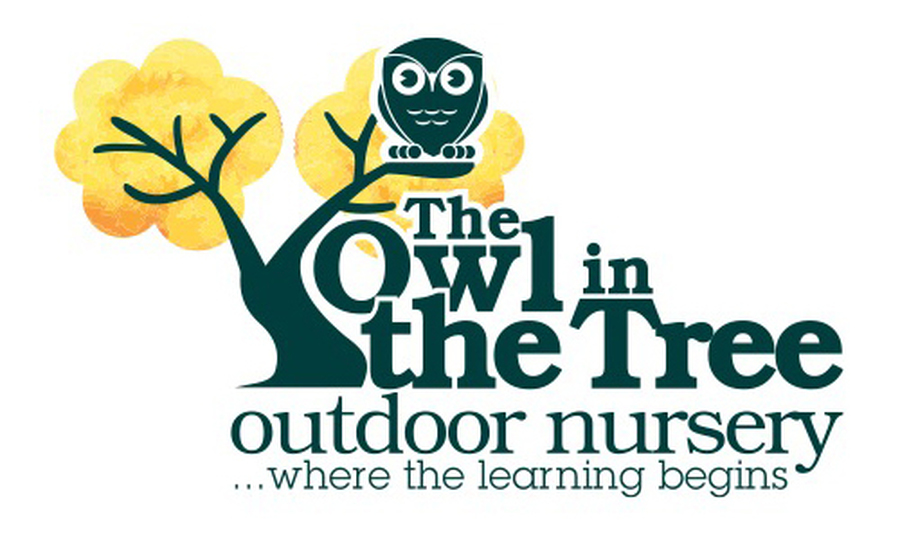 We believe that children should be outdoors and having fun within a natural environment as often as possible. Our aim is to provide a safe and secure childcare setting that reconnects children and nature. We are an outdoor pre school for 2-5yrs. We are based in Liddington.
Telephone 07769-113895
FOBS 2019-2020
FOBS is currently being strongly steered by Kate Wright and Belinda Nicholls.
September 2019
Dear Parents and Carers,
Welcome back everyone to the new school year.
Friends of Bishopstone Primary School (FOBS) will be having their first catch up this Friday 4th October at 2.15pm-3.15pm at The Royal Oak in Bishopstone (free coffee/tea for attendees)
FOBS was put together to help arrange fun activities for the children and parents whilst raising extra money for the school. This extra money is vital as Bishopstone Primary School have lots of great ideas to enhance learning and play but inevitably have their funding squeezed even further, year on year.
We had a really successful year last year but do need the support of all parents in order to continue to do this.
If all you can offer is one idea, the baking of one cake, an hour to stand at a stall, an offer to write a letter, an hour to grill a burger or a the attendance of one meeting to offer your views on plans for the year then we'll be very grateful. If each parent was able to offer a small task at just one event or one meeting, it would ensure we could continue to provide great events, especially for the children.
Attendance at a FOBS meeting does not commit you to future meetings and you are under no obligation to take on any roles, but it's lovely to have a coffee and a chat and hugely helpful to ask some of those questions that you just don't want to ask the teachers!
We look forward to seeing you there.
FOBS
Facebook Group: Friends of Bishopstone Primary School (FOBS)
Curry Nights - once a month a fantastic deal at the Burj - three course meal for the cost of £15, £5 from each cost goes back to the school. Contact Kate for dates.
Events 2017-2018 were:
Monthly fundraisers at the local restaurant - The Burj. This involves wonderful food for £15 a head, with £5 being returned to school per person!

Christmas fete/disco

Christmas cards by the children

Stall at the 'Village pig racing day'

Duck Trail around Bishopstone - open to the whole Swindon Community - raised £340.05

Spy Mission for children

Nibbles and cocktails at the KS2 summer show

Summer BBQ for parents and children
FOBS also run a weekly tuckshop after school on a Friday, from ice lollies to doughnuts . . all at 50p.
Raised so far this year (June 19) £1370
Curry Evenings £775
The Friends of Bishopstone School, is a voluntary fund raising and social organisation. Membership is open to everyone and currently includes parents, teachers as well as members of the wider community.
2016-2017 saw a highly successful year for FOBS. From a karaoke Christmas Disco, an ingenious treasure hunt that saw groups of children exploring the village from top to bottom, seeking clues from all around. The end of the year saw celebration with a wonderful family BBQ at Alfresco with plenty of amusements for the children.
FOBS is on Facebook - click here
FOBS has a Facebook group : Friends of Bishopstone Primary School (FOBS)
Join the FOBS facebook group to keep in touch with fundraising events etc. It is work in progress so any suggestions are welcome!
Email FOBS: bishopstoneschoolpta@gmail.com
Please click here for a copy of the FOBS parent questionnaire - July 2015
A very big thank you from FOBS - July 2015
The survey results have been collated and discussed. Many thanks to those 22 of you who responded (13 by Facebook and 9 using the weblink). Taking the responses into consideration, we have an exciting 2015/16 year to look forward to:
Autumn Term Duck Hunt Bishopstone Apple Juice making Bishopstone Craft Fair Christmas Children's Fair Christmas Cards and gifts designed and made by the children
Spring Term Wine Tasting Kids Easter Disco Sponsored Ridgeway walk and Island Picnic
Summer Term Family Barn Dance Village Fête Stall
Ragtex, ice lollies & biscuits will also continue.
A very big thank you to everyone who has contributed to any event this year. You have raised approximately £2000 this year! This will go towards a new sheltered area in the playground.
In addition, following the Auction of Promises, the school have been offered free admission for a school trip to Warwick Castle next term.
Dancing shoes on......Friday 13th May
Children only! School disco with yummy snacks, £2 per child, slips in to the school office please.
Quiz in the village hall - 15th MAY
Thank you to all the families that took part in our action packed, brain teasing evening that involved questions, wrapping a 'mummy', portraits, music guessing and a run around the playground . . . when the school was shut :-) Well done to the winners, see above for the trophy collection! Over a £100 was raised.
9th Feb 2015 - Toy Sale
Huge thank you to all of you that donated toys and books for our sale after school today. It was a fantastic response and we all appreciated the amount of time that FOBS put into setting it up. The school library has certainly benefited as well! Once the money has been added up we will let you know how much was raised.
Dad's Curry night 27 February 2015
Adam Cooper is organising a 'Dad's curry night', 7-30pm on Friday 27 February at the Burj in Foxhill (SN4 0DR). A great chance to meet up, enjoy a curry and see how we can support the school. If you would like to attend, please contact Adam
October 2014
Recently FOBS organised a fantastic 'duck hunt' around the village. Over the summer holidays each child was given a duck to decorate with a secret name. In September the ducks were placed around the village with maps and quiz sheets created. Many people from around the community took part, with the winner being a family from Royal Wootton Bassett. Fantastic prizes kindly donated completed a highly successful event. A huge thank you goes to Mrs Burbidge who led this event.
FoBS have regular informal meetings to plan social events and fund raisers for the school which in the past have included:
Disco/barbecues

Irish Nights

Band – "Sad Dads"

Safari Suppers

Chinese Evening

Car Treasure Hunts

Christmas Craft Fair

Ladies Indulgence Nights

Cake sales

International Food Fayre

Wine Tasting

Barnyard Bonanza

Morris Dancing

German Nights.
Additionally, FoBS members have catered both the school Christmas dinner and Christmas party and regularly serve refreshments at school functions – plays, concerts etc.
Different events raise different amounts of money, but anything raised from a FoBS event is always put to good use in the school and has been used for, among other things:
A significant contribution toward the construction and decoration of the ICT suite

Musical instruments

Subsidising school outings

ICT equipment and software

Outdoor play equipment

Refurbishment of the school toilets.
For further information about FoBS, including how to join, please contact the school administration officer, Mrs Sue Tremlin.