School Council 2021-2022
| | |
| --- | --- |
| Term | Date |
| Autumn 1 | First meeting 7th October |
| Autumn 2 | 4th November |
| Spring 1 | 6th January |
| Spring 2 | 10th March |
| Summer 1 | tbc |
| Summer 2 | tbc |
School Council Meeting Minutes 2021-2022
Voting will take place on Friday 1st October 2021. We are looking to welcome a new school council which consists of Year 3, 4, 5 and 6. Our Year 6 children will be acting as Chair, Treasurer and Secretary as we move forward.
Application form for school council 2021-2022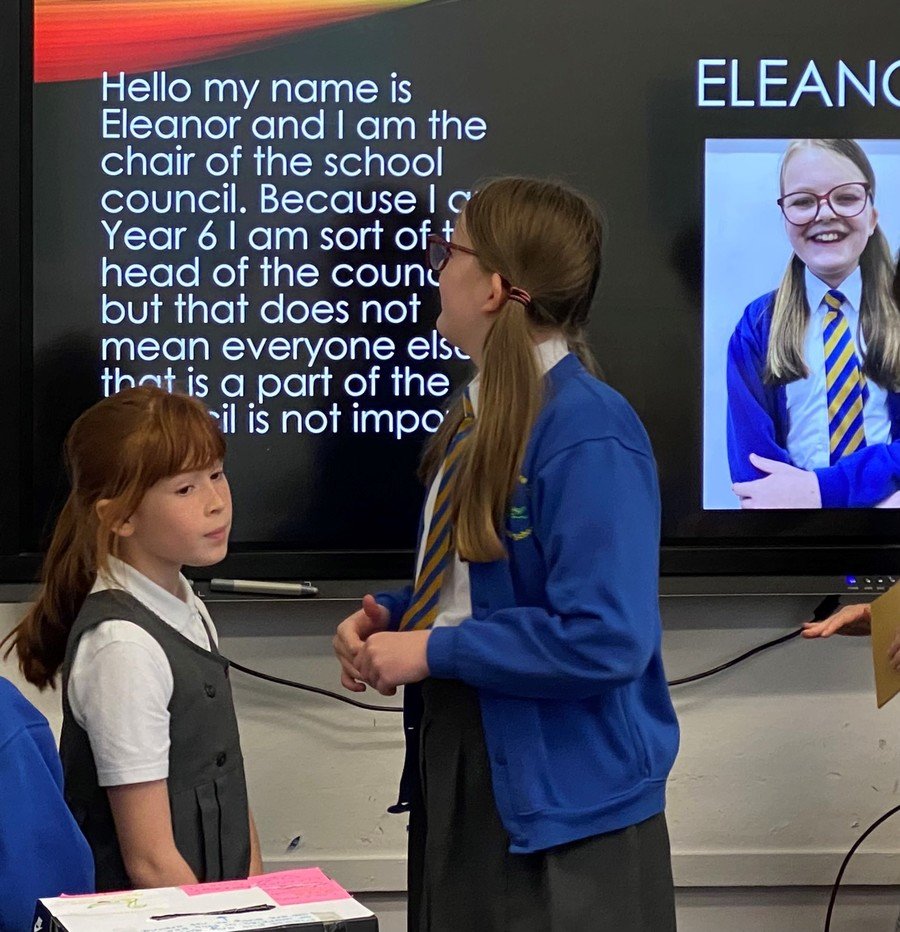 Our 2021 School Council presented to the children in assembly
School Council Action Plan 2021-2022
Taran, a former pupil of Bishopstone Primary School - came back to share these top tips for Secondary School:
School Council
Ideas for the future:
Cook dinner for the local elderly residents
Jumble Sale
Non-uniform day
Meet the Mayor of Swindon - we have written but not heard back yet :-(
Sponsored Run
Wash cars
Mini-Olympics
Craft selling and making
Bring your Teddy to school
Scooter races
"School Council are a group of children that try to make the school a better, happier and fun place. There is one member from each year group yrs2-6. We discuss what can be changed every two weeks and our current school council is great!
We are happy to take suggestions from anybody, so don't be scared to give us one!"
by Year 6, Chair of School Council