Remembrance Day November 2019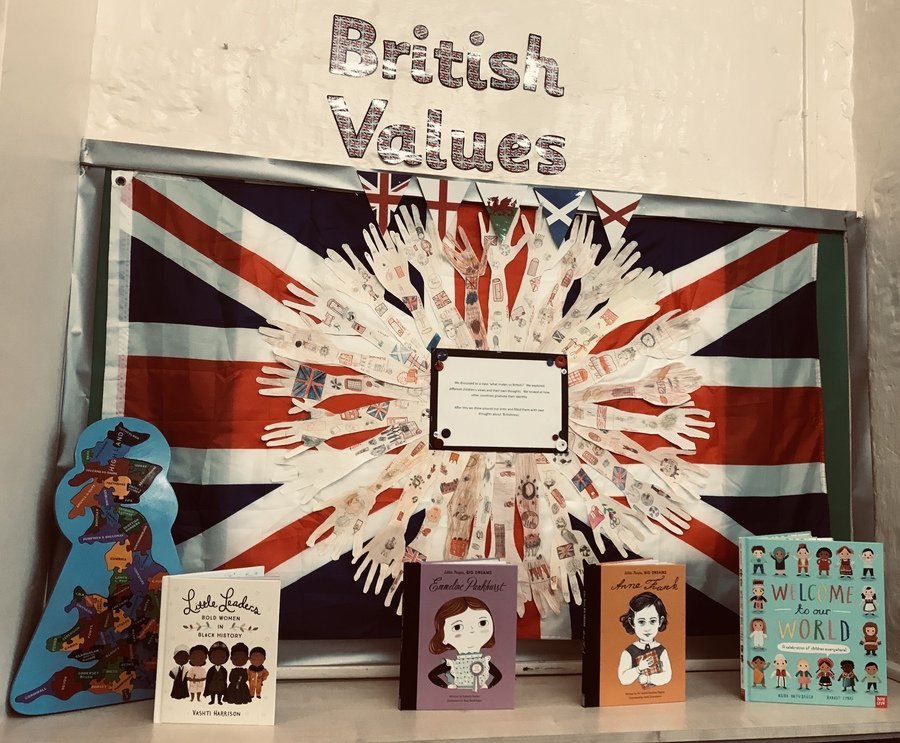 Skillforce - instilling both British and Moral Values with our children - September 2016 until July 2017
SkillForce was a national education charity. Their mission was to empower children and young people to make positive choices and feel 'comfortable in their own skin', building confidence, resilience and good character using the skills and experience of ex-Services personnel. This covers a whole range of the skills within 'British Values'. In Bishopstone school we completed the 'Prince William Award' which ran from September 2016 until July 2017 with Years 1,2 and 3. Although this was a few years ago now, we were very proud to be chosen to be part of the trial year. The highlight of the year was being chosen to represent 'Skillforce Pioneers' to both meet and demonstrate our skills to Prince William. Click here to go directly to the SkillForce page (where our children star!)
Unfortunately Skillforce is no longer educating children due to costings involved and schools no longer having additional funds to channel in this way. A very sad loss on an education that made a huge difference to the children. We have adopted many of the areas that they emphasised within our school PSHE.
Prior to this some children completed the Junior Prince's Award (yr4/5/6) which was a shorter 18 week course which led to the children gaining a range of qualifications such as First Aid and Playleaders.
"The SkillForce Prince William Award provides a context within which young people aged 6-14 years can develop the confidence to think independently and make positive, informed decisions by learning to consider the impact of their actions and behaviour on themselves, on others and on the world around them. The basis of the award is experiential learning – students learn and embed knowledge through experience, and learning is facilitated through coaching by trained instructors, with opportunity for reflection."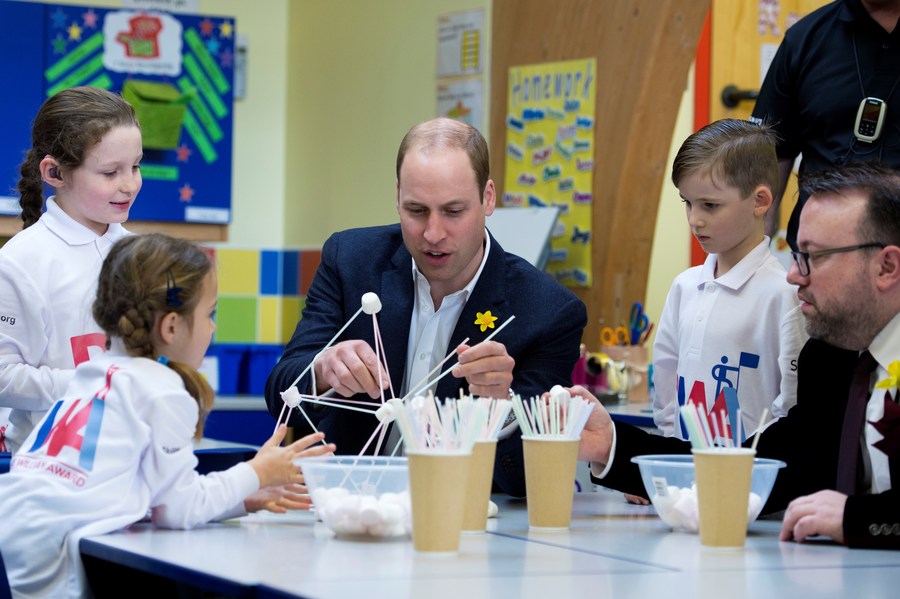 Celebrating the Royal Wedding
The children took part in a Wedding tea party (KS1) and a Wedding Breakfast (KS2)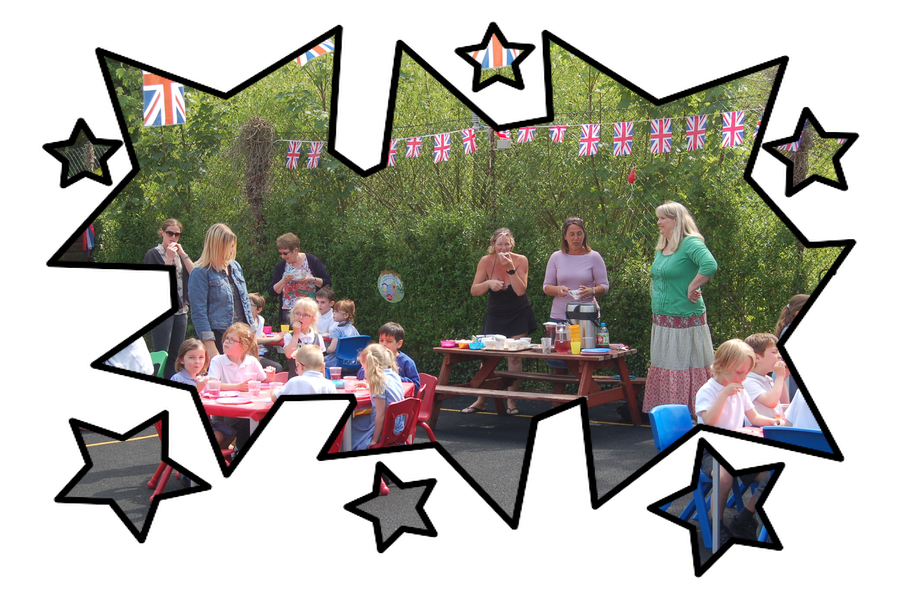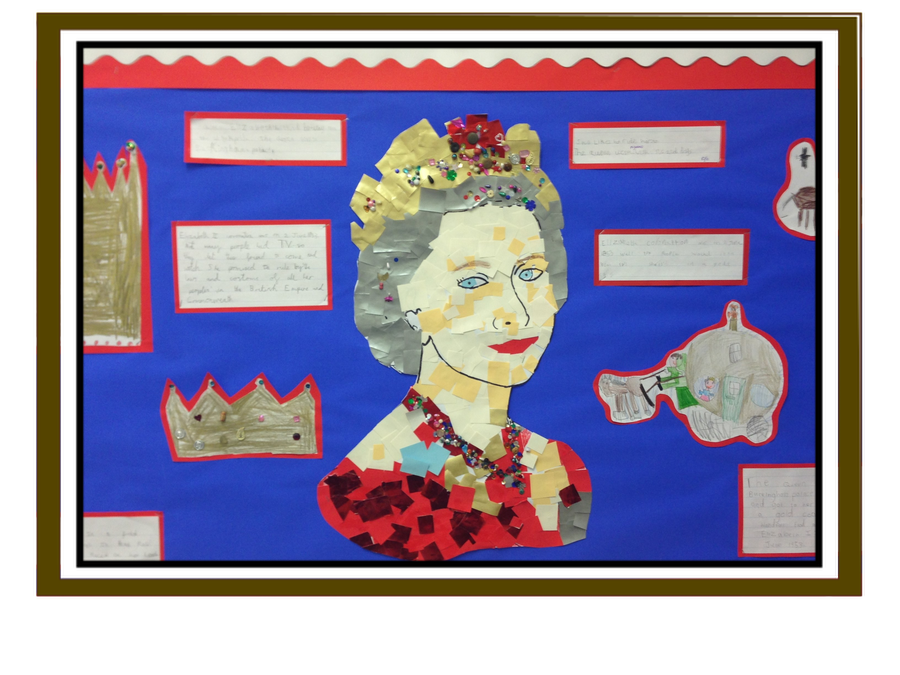 "The Queen" created by Reception, Year 1 and Year 2
Promoting British Values at Bishopstone CE Primary School
The DfE have recently reinforced the need "to create and enforce a clear and rigorous expectation on all schools to promote the fundamental British values of democracy, the rule of law, individual liberty and mutual respect and tolerance of those with different faiths and beliefs."
The Government set out its definition of British Values in 2014. At Bishopstone these values are reinforced regularly and in the following ways:
Democracy
We have a student council which meets regularly with the Headteacher to discuss issues raised in class council meetings. The council has its own budget and is genuinely able to effect change within the school. Every child on the student council is voted in by their class.
Children have an annual questionnaire where they are able to put forward their views about the school. Pupils also have the opportunity to have their voices heard through our pupil voice subject interviews.
The Rule of Law
The importance of laws, whether they be those that govern the class, the school, or the country, are consistently reinforced at Bishopstone.
Pupils are taught from an early age the rules of the school. These are our Golden Rules, Playground Rules and Safety Rules. We have adapted these from Jenny Mosley. Pupils are taught the value and reasons behind rules and laws, that they govern and protect us, the responsibilities that this involves and the consequences when laws are broken. Visits from authorities such as the Police and Fire Service help reinforce this message.
Individual Liberty
At Bishopstone, pupils are actively encouraged to make choices, knowing that they are in a safe and supportive environment. As a school we educate and provide boundaries for young pupils to make informed choices, through a safe environment and an empowering education. Pupils are encouraged to know, understand and exercise their rights and personal freedoms and advised how to exercise these safely, for example through our e-safety and PSHE lessons.
Mutual Respect
Mutual respect is at the heart of our values. Children learn that their behaviours have an effect on their own rights and those of others. All members of the school community treat each other with respect. One of our Golden Rules reads: I will be respectful and polite.
Tolerance of those of Different Faiths and Beliefs
Bishopstone is a diverse school. We actively promote diversity through our celebrations of different faiths and cultures. Religious Education lessons and PSHE lessons reinforce messages of tolerance and respect for others. Members of different faiths and religions are encouraged to share their knowledge to enhance learning within classes and the school. The children visit places of worship that are important to different faiths.
A great website that we have used in school is - http://projectbritain.com/
Whole school visit to the Houses of Parliament - January 2016, 2019.