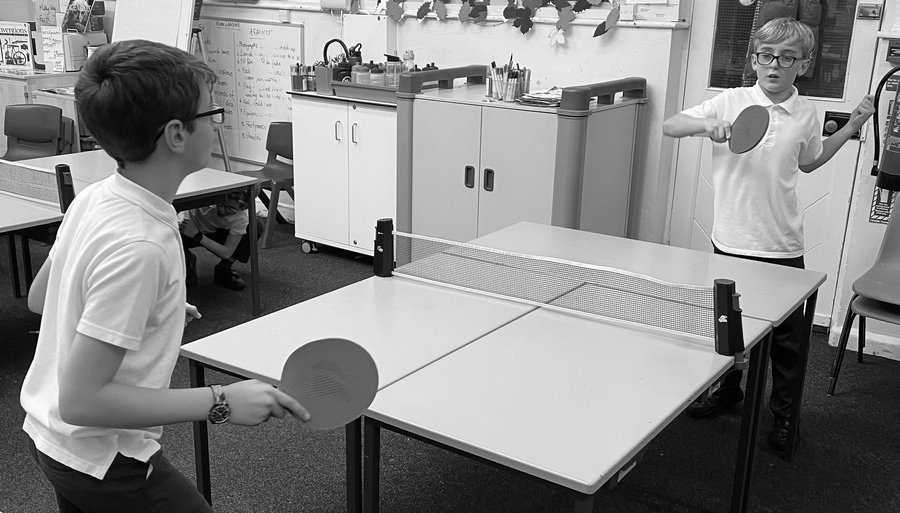 Club Dates 2020-2021
For the first Autumn term we will not be running after school clubs. With the uncertainty of Covid19, our small staff and the additional requirements this is not currently possible. We are aiming to start clubs up after October half term, including a sports club run by Premier Sport.
Coding Club with Nationwide - Jan20
Thank you to Nationwide who have been helping us to run a coding club (python) this term (Jan/Feb20). We have loved working with you and especially 'Tall Ben and Short Iain . . . . . '. We can now code a game of rock, paper, scissors!
Friday 9th January 2020
Dear Parents
Spring Term 1. Please find the club signup sheet below. Please return to Sue in the office. All clubs run 3:15-4:15pm. First day of clubs is Tuesday 14th January.
Last day of clubs will be Thursday 6th February (running for 4 weeks).
No clubs on: Tuesday 21st February due to KS2 going to a talk at Pinewood
Child's name:
Club

Run by

Cost

Choice (please tick)

Monday

Karate run by Matt Ward (starts 20th Jan) in the village hall – Private run club

Tuesday – Computing – exploring new software!

Yr4/5/6

A range of specialists from Nationwide

n/a

Wednesday – Art club – working with clay

Yr2/3/4 Max.10

Miss Pearson

n/a

Wednesday – How it works? Design and Tech club

KS2

Mrs Morris

n/a

Thursday – Table tennis

Yr2/3/4/5/6

Jade

£2 a week and school will subsidise the remaining 50%

Friday –STEM club

(Science, Tech, Engineering and Maths)

Yr1 upwards, max 12

Miss Lindsay

n/a
PLEASE RETURN BY Monday 13th January 2020
October 2019
Monday – Karate in the village hall (private club)

Monday – STEM club (a mixture of Science and Design and Technology problem solving)

Yr1-2

Miss Lindsay

n/a – if any Yr6 children would like to be an assistant for this club, please let me know . .. I would love some helpers!

Tuesday – Staff Meeting

Wednesday - Construction Club

Yr 1-3

Max.15

Miss Pearson

n/a

Wednesday – Cracking Computer Codes Yr 3-6

Max.12

Mrs Morris

n/a

Thursday – Table Tennis

Yr2-6

Max.12

Jade

£2 a week and school will subsidise

the remaining 50%

Friday – Hand bells team

Yr4-6

Max.13 (I have 13 new shiny bells!)

Miss Lindsay

School will subsidise 100%