School Meals
We are delighted to continue working in partnership with Edwards and Ward Catering, click here for their website. We have food delivered daily in 'hot boxes' that are cooked at St Mary's Primary School.
Dinners are usually eaten by the children in their classrooms, but when the weather is lovely they will all eat outside which we feel promotes a sense of unity when eating. It also allows the children to learn to eat together, with the influences of the older children.
As per the updated Allergy Guidance (DfE Oct19) We always ensure the menu from Edwards and Ward meets all requirements including pupils who cannot eat certain ingredients due to an allergy or other medical condition.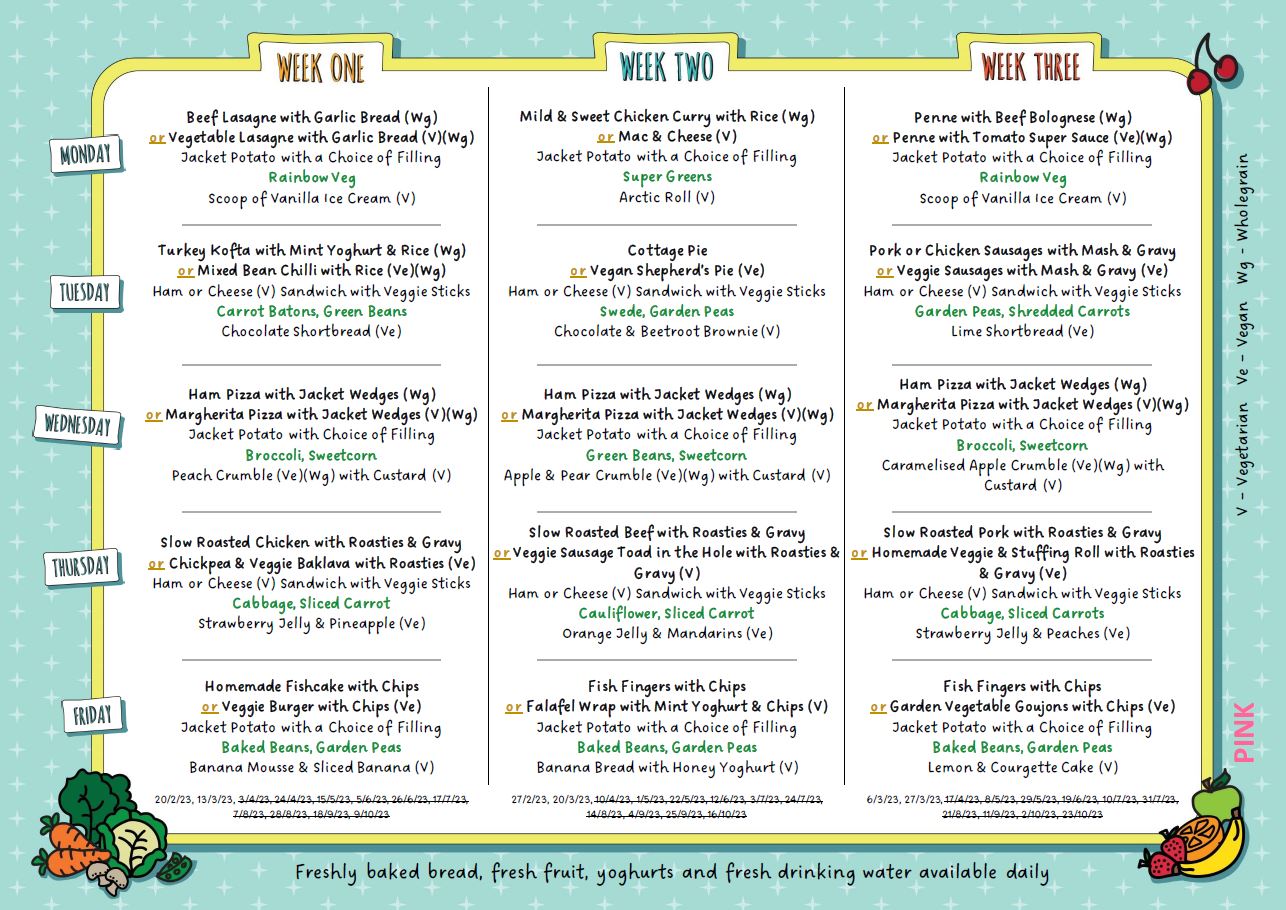 If you are entitled for free school meals for your child/children please read through and complete the form - click here
From September 2014, the Government introduced Free School Meals (FSM) for all Reception, Year 1 and Year 2 pupils. Pupils who are in Year 3 and above and attend school, will be entitled only if they are in receipt of the following benefits:
Income Support; (or Guaranteed Pension Credit for over 60 years)

Income-based Jobseeker's Allowance

Child Tax Credit, (but not Working Tax Credit) and who have a yearly taxable income of less that of £16,190

An Income Related Employment & Support Allowance

Support under Part VI of the Immigration and Asylum Act 1999
Children who receive FSM are also eligible for daily milk, please speak with the office if you require this.
For further information please go to the SBC website: click here
Paying for School Lunches
Reception, Years 1 and 2
All children in Reception, Year 1 and Year 2 are automatically provided with a free school dinner, known as Universal Infant Free School Meals. Alternatively you may provide your child with a packed lunch if preferred.
Years 3, 4, 5 and 6
Your child may receive a school meal. Payment must be made in advance via our secure online payment system ParentMail. Please speak with the school office if you have problems accessing your account or if you do not have access to a computer.